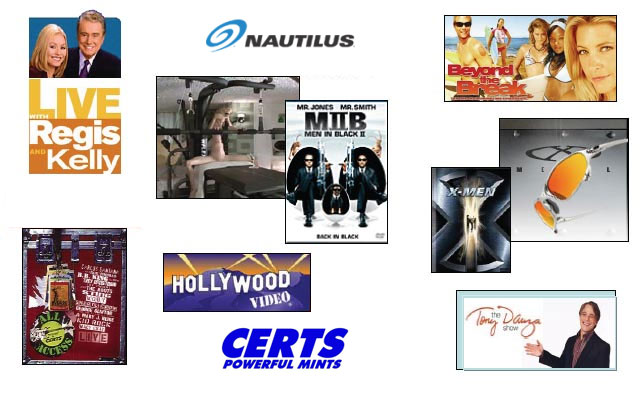 Not only did this prolific brand weasel its way into 18 movies, but these films reached significantly different demographics
.
From the adult female consumer (He's Just Not That Into You) to the male and female teenager (Taken and Hannah Montana), to young children (G-Force and Race to Witch Mountain).
.
If you haven't heard of these movies, you're probably better off
.
And with all of its targeting of children and teens, Apple is quite strategically building its future customer base.
.
Good job, Apple!
.
Way to brainwash a whole new generation with the idea that your products are cool, hip, and essential to our happiness.
.
I only wish I was writing this blog on a new iPad tablet, because my computer just doesn't seem good enough anymore.
.
Of course, it'd be great to see this new category excised from the annual awards ceremony—like the tumorous growth it is—
.
But I can't imagine a scenario where any effective legal restrictions on product placements or in industry jargon "Brand Integration" are adopted
.
Or where there is any reduction in the $3.5 billion spent each year in the U.S. to infect movies with brand propaganda
.
Recognizing this reality¸ it would be nice to at least see this powerful tool also used by truly sustainable companies and products. Imagine watching cool characters shop at Goodwill instead of The Gap.
.
Imagine sexy celebrities scrubbing themselves with Dr. Bronner's Magic Soap instead of a toxic beauty bar.
.
Picture them cleaning their countertops with baking soda instead of carcinogen-laced cleaning products.
.
Imagine them reading Worldwatch's State of the World 2010 report instead of the newest issue of GQ.
.
Ok, I couldn't resist doing a bit of brand integration myself!
.
Wired